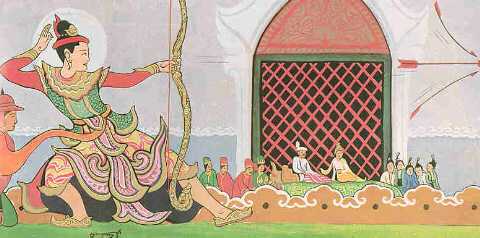 4. WEDDING CEREMONY OF PRINCE SIDDHATTHA
---
Siddhartha was brought up in luxury. He was given three palaces and provided with the best education and training. He excelled in many branches of knowledge and the various arts of war.

At the age of 16, Siddhartha married his cousin, Princess Yasodhara, in a grand wedding ceremony.

Although Siddhartha was living in such luxuries and comforts, he was not in favor of the worldly life and was always preoccupied with higher concerns.
---